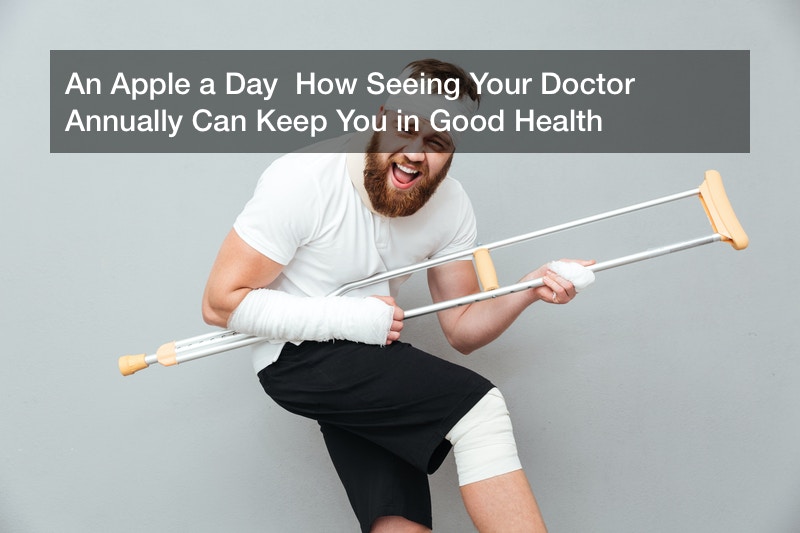 If you're like most individuals, you dread the thought of going to the doctors. It's not that you don't care about your health, but you'd rather avoid unnecessary visits and tests that you believe won't be helpful for your health. Perhaps you're concerned your doctor doesn't know you and thus can't treat your problems. But did you know regular doctors visits are shown to be beneficial and prevent larger problems before they start? Here's a few reasons why you should see the doctor and get care every year, even if you're in good health.

You Can Avoid Urgent Care When You Have Regular Visits

By having regular doctor visits, you can avoid problems such as pink eye, strep throat, and other infections. By speaking with your regular doctor and getting diagnosed, you can get access to someone who knows all about your medical history and is able to help you get better as quickly as possible. Avoiding urgent care means you won't have to wait as long to see someone, either.

Your Doctor Can Refer You If Needed

If you're having problems that go beyond the scope of what your regular doctor can provide, you should still see them anyway. That's because your doctor can provide a recommendation to a specialist who can handle your issue further. It's highly likely they'll have a network of other doctors who are skilled in various forms of medicine and can suggest these individuals to you if you need assistance. If you find yourself experiencing any issues, see your doctor right away, and see what they suggest.

Your Medical Profesional Can Assist You With Routine Tests

If you have a health issue you're feeling unsure about, sometimes it's helpful to get tested just to confirm there's no problems. A medical professional can run routine tests such as bloodwork, and help you make sure everything is on track and that you're healthy. If there is an issue, they can work with you to suggest the next steps and what you need to do to keep your health up.

Going to the doctor on a regular basis might sound like the last thing you want to do, but there's so many benefits. You can find a specialist easier when you have a normal doctor to see. Your doctor can run routine tests and help you prevent problems before they start. If there is an issue, they can work with you right away. Finally, you can avoid costly urgent care visits and get the assistance you need when you make a point to visit your doctor.