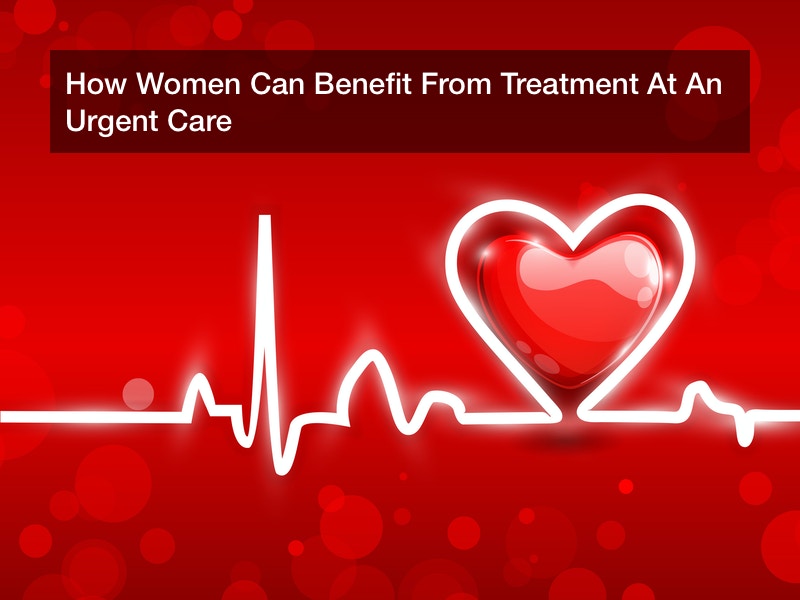 Let's be honest: no one really enjoys going to the doctor or spending time in a doctor's office. Making a trip there usually means something isn't quite right with your body or you have some concerns about something that may happen.
As much of a nuisance as going to the doctor's office can be, more often than not it's absolutely necessary. When you're talking about women's health, many times there are issues that arise that need to be dealt with immediately. That's true of issues concerning pregnancy and other women's health concerns and you aren't always able to get in to see your primary care doctor or OB-GYN right away.
So what are women to do when they need immediate medical care and the avenues mentioned above aren't available? One of the best options is to visit urgent care facilities. Urgent care locations are usually in easy-to-find spots in your area and they offer a wide variety of treatments for an ever-growing list of medical issues. It's estimated that three million Americans visit an urgent care every week and with treatments for issues like pregnancy, dizziness, ear infections, sprains, nagging pain, sports injuries, UTIs and STDs to name a few, it's easy to see why it's a popular choice.
It's important to note that if you've got a serious medical issue, don't roll the dice on your health and hope the issue will pass; get to the emergency room right away. If you've got any of the following issues, get to the ER to see a doctor as quickly as possible:
Feelings of fainting or dizziness
Chest pains
Any sort of breathing difficulty such as wheezing or shortness of breath
Feelings of sudden numbness or weakness
Bloody urine or bloody diarrhea
Bleeding that you're not able to stop
Coughing or vomiting blood
Intense, localized abdominal pain
A severe headache which can't be relieved with over-the-counter aspirin
Confusion or any severe changes in your mental status
All of the above issues aside, not women's health issues require an immediate trip to the ER, where you're likely going to be in for a long wait and a (potentially) big bill. Fortunately, at most urgent care facilities you can book appointments online to preserve a spot in line. You can also stop in on rights and weekends, since they stay open later than regular doctors offices. Whatever issues you're having, you'll be seen by quality doctors and more often than not, you'll be in and out in no time at all.
An urgent care can deal with women's health issues such as:
Morning sickness
Urinary tract infections
Dehydration
Vaginal infections like yeast infections
The women's health symptoms listed above are often accompanied by issues such as:
Nausea
Spotting
Thick, discolored or unusual smelling vaginal discharge
Pain, especially in the abdominal area
Vaginal itchiness
The issues listed above certainly require attention, but visiting an urgent care to deal with them will save you a great deal of time, money and frustration. Even if you're dealing with a sensitive medical issue, your local urgent care likely offers discreet testing and quick test results.
If you're a woman who's considering a trip to an urgent care, you might be wondering what you can expect when you get there. Make no mistake, a trip to an urgent care shouldn't take the place of visits to your primary care doctor or your OB-GYN, but you'll still get quality care from experienced doctors at any urgent care that can help out with many common medical issues, including many of those associated with pregnancy.
Let's be honest, women have a lot of responsibility and a lot to deal with on a daily basis whether it's worrying about work or kids or school or social engagements to name a few things. There's nothing can derail those responsibilities faster than sickness and medical issues. To make sure that doesn't happen, make a trip to your local urgent care facility, which can offer professional care for women's health issues of all kinds and ultimately make things more convenient, faster and less time consuming.