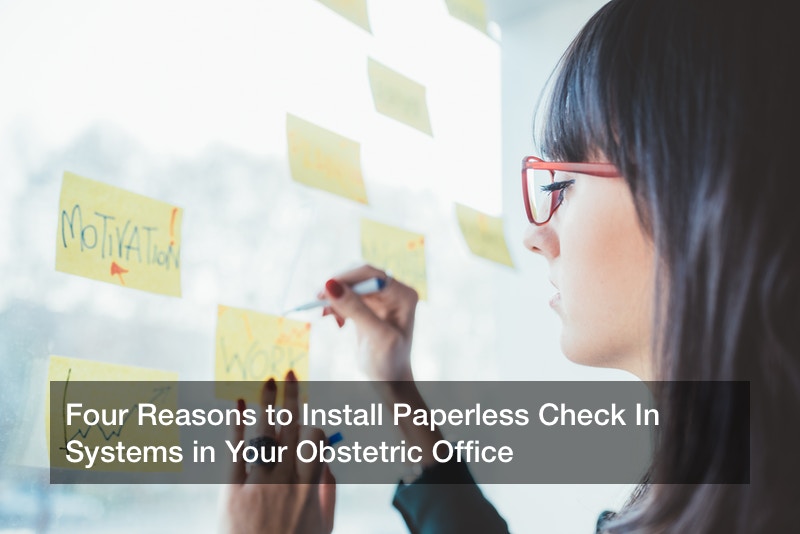 Family planning in an exciting and nerve wracking time for young families and experts alike. Ensuring the health of a new baby and the carrying mother is one of the most important jobs you'll ever perform in your family medicine office. But as the times change, things like digital technology are rapidly replacing the old paperwork ways of medical offices, and for good reason.
electronic document management systems are an efficient way to cut down on processing paperwork, filing, and physical audits, thus freeing up your time to focus on your patients, and allowing your staff to give their full attention to the patients they deal with on a daily basis. But there are other technology-based ways to save your obstetric office some time and hassle. Let's look at four great reasons why check-in software is a must-have for your medical practice.
Save Time for Your Patients
The check-in procedure is a necessity in any obstetric office. It allows your office to get a quick idea of how your patient is doing, if there's anything specific to talk about during that appointment, and keeps track of how often your patient has been seen by you. By installing and utilizing check-in software, you make the procedure much easier for your patients. No forms for them to fill out, no wasted paper, no tiresome forms for them to fill out again and again. With medical software, the check-in process is streamlined and easy for your patients.
Save Time for Your Staff
Not only does check-in software help save your patients' time, it will help your staff, too. They won't have to spend time chasing patients with clipboards of paperwork for them to fill out, nor will they need to file that paperwork. And they won't have to spend a lot of time explaining to each person who comes in what each section is for, where to sign, and all the other things that go along with medical treatment.
Bundle Everything in One
HIPAA is a vital part of every medical practice's office, and so are safety procedures. With the right software, not only can you create an efficient check-in process, but you can keep your patients easily informed of certain documentation, like HIPAA consent forms or safety procedures in your office in case of an emergency.
Cut Down on Human Error
It's a fact of life that human beings make errors, and the same is said for staff in charge of filing paperwork. Mix ups happen, and it's usually just an accident; but common last names or slipping a sheet of paper into the wrong file can lead to disastrous results. With digital software, checking in is made easier by an automated electronic system. The necessary documentation for patients to sign or review at each visit is automatically stored in their electronic file, making it much more difficult to run into a mistake.
Your obstetric office is already busy enough; why not cut down on some of the time-wasting procedures that are associated with paperwork and install a digital check-in system? An efficient system allows for your office to function at peak performance, with plenty of extra time to focus on your patients. With around 7 million open health care positions in the industry, allowing your staff all the extra time you can keeps your office running smoothly and your patients happy.