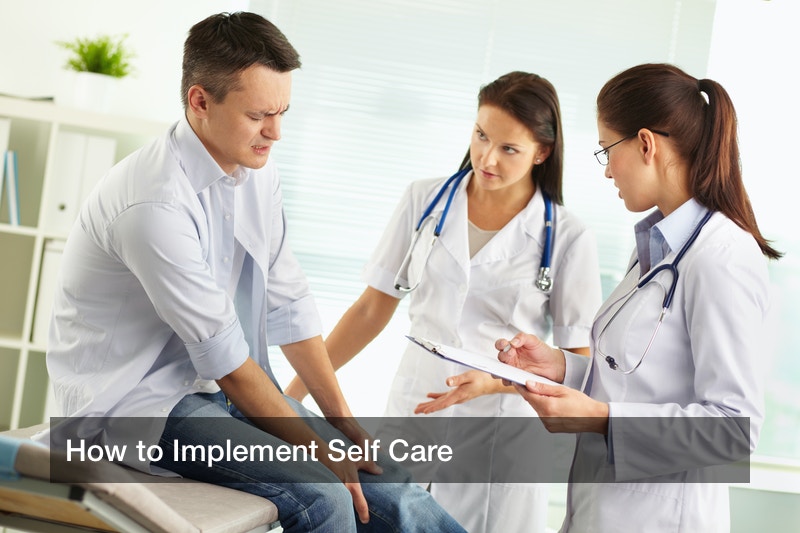 Self care doesn't always mean doing face masks and getting a manicure every few weeks. Often, self care means doing things you don't want to do!
If you wish to learn more about implementing these essential habits for better wellness, read on. Here are the top mental health self care activities you can do for yourself.
Exercise consistently
One must find a balance of implementing the 'hard' self care tasks with the 'easy' self care tasks. The hard tasks are mental health self care tips no one wants to do, like working out, for example. Working out is hard. You have to make time in your day to drive to the gym. It's also exhausting. Many people often skip the gym when they are feeling fatigued from work or school. However, exercising consistently is a great example of conducting self care as it can help improve your self image. It can also help you achieve a healthier body, thus making you feel happier and more energized.
In the end, this is a great form of self care! Many people mistake the true purpose of self care and believe that it's simply a spa day or a treat day. If you wish to implement mental health self care activities, exercising is a great place to start!
Visit your local gym and purchase a gym plan that you can afford. If everything is out of your budget, consider buying a pair of dumbbells and doing home workouts instead! You can even go running in your neighborhood every morning, which happens to be free.
Healthy eating
Healthy eating is another form of self care. Switching your diet up may be difficult initially. However, it can also give you great results! Like exercise, healthy eating will give you more strength and energy.
If you struggle to implement these mental health self care tips, consider making a few changes to your kitchen. Make it a place that inspires you to cook healthy meals. You can make simple changes. Cabinet painting, for example, can brighten up your kitchen. You can also re-organize your pantry so that the healthy foods are in the front, and the tempting sugary foods are in the back.
You will soon find that healthy eating doesn't feel like a chore. It's a necessary step towards improving your mental wellness and fitness!
Keep a clean home
They say that your body is your temple and that you should take care of it. However, you should also take care of your more literal temple — your home! When your home is clean and organized, you're likely to feel more at ease. When it's filthy and cluttered, you're likely to feel beyond stressed. Spend a few hours on the weekend deep cleaning the house. Scrub toilets, do your laundry, vacuum, and mop. Play your favorite music playlist to keep your body energized.
Throughout the week, take care of all the little maintenance things when keeping a clean home. Do the dishes every night to prevent them from piling up. You can also pick up clutter throughout the day. Take five seconds to walk to your trash can to throw out that candy bar wrapper instead of setting it on the floor.
However, these aren't the only things you can do when trying to keep a neat and happy home. There are other mental health self care activities you can do!
Find a plumber
If you're already a pro at keeping a tidy home, then perhaps pour your energy into finding a regular plumber for your home. Call them to conduct yearly maintenance checks on your home. They can also get rid of that bathroom plumbing clog you have meant to get rid of in the guest bathroom.
Finding a new plumber can be difficult if you don't know which questions to ask. Ensure they have positive reviews, a license to practice, and years of experience.
Working with a pro in the plumbing industry can take a load off of your shoulders.
Hire a mechanic
Maintaining your car is another way to implement mental health self care activities. They can conduct any necessary repairs or services you may need on your vehicle. Having your car break down unnecessarily can cause you a lot of stress and make you feel the exact opposite of calm and collected. Implement more mental health self care activities, such as this one.
Take care of your hair
Taking care of your appearance is another way you can implement more mental health self care activities into your everyday life. When you look great on the outside, you feel fantastic within too.
Ensure you're taking remarkable care of your hair. Your hair says a lot about your health and hygiene. Wash is every other day. Washing every single day can strip away the natural oils in your scalp and cause dryness. Ensure you're cutting it often too. Split ends can cause your hair to look unhealthy.
If you enjoy coloring your hair, always go to a see a professional at a salon. Using chemicals like bleach when you're untrained can be detrimental! You can burn yourself or cause your hair to fall out!
Visit a dentist
If you want to boost your self esteem, consider visiting a dentist to address any concerns you have with your teeth. Invisalign is a discreet way you can align your smile. If crooked teeth have been getting in the way of your happiness, this can be a gamechanger.
Spend a day with your significant other
Sometimes self care also means surrounding yourself with people who make you feel amazing! If it's been a while since you have connected with your significant other or best friend, devote a day to spending time together.
You can get a couples massage or make a reservation at your favorite restaurant and have dinner together. This event doesn't even need to be that fancy. You can also go rollerblading in the park or go to a bowling alley. Get creative and do something that will make you feel like you are connecting with that special person.
Spend a day at home
Sometimes you need to spend an entire day in the comfort of your own home. Cancel your weekend plans, and take the day to reset and work on yourself. You can practice meditation or cook a nice meal for yourself. If you don't enjoy cooking, get food delivered instead. See if your favorite restaurant does take out. You can also try something new. Thai food is an excellent option when you're pampering yourself at home. Do these mental health self care activities if you're on a budget. Not everyone can afford to spend an entire day at the spa, but you can make your own relaxing spa in the comfort of your own home and only spend money on getting your meal delivered! Watching a movie and popping some popcorn is also a free activity that will have you feeling good as new.
Purchase a new pair of shoes
If you want to give yourself a makeover, consider investing in a new outfit. Start by finding the perfect pair of shoes. You can browse different online shoe stores until you find the perfect pair to wear.
Send flowers to yourself
If you don't have a romantic partner in your life, you could still send flowers to yourself flowers to boost your self esteem. This is also a brilliant form of self care, as you are making yourself feel valuable. You should treat yourself with kindness at every turn.
Pick a bouquet of your favorite flowers. Find an elegant vase and display them in your home or apartment. Every time you lay your eyes on the bouquet, you will be reminded of the immense love you have for yourself.
Buy a new piece of jewelry
Buying a new piece of jewelry to add to your collection is a wonderful act of self care. You don't have to wait for someone else to purchase those lovely earrings or that stunning watch in the window display. Go to a jewelry store of your choice and finally pick up that piece you have been dreaming of.
Take yourself to the movies
If you want to do something fun, you don't have to wait for a friend's schedule to clear up. If there's a certain film out that you want to see, don't be afraid of going alone. Often, growing as a person means going out alone and learning to be okay with that. Many people love to take themselves on dates. Going to dinner or to a movie can be more fun than you think!
Meditation
However, you don't have to spend money to do mental health self care activities alone. Meditation is a great way to connect with your inner self. It's also free! Learning how to let go of your thoughts and emotions during a session of meditation will take some practice.
Many experts recommend starting small. Set a timer for five minutes and focus on remaining present for that allotted time. Gradually, increase your time meditation and before you know it, you will be a pro!
Explore different hobbies
Meditation doesn't always look the same to each and every individual. There are many mental health self care activities you can do in their place. For example, painting can be a form of mediation if it allows you to block out any negative thoughts from throughout the day. Riding your bike is another example. The key is to find an activity that lets you focus on the present time. This activity should keep you from worrying about the future and stressing about the past.
Go for an annual check up
Keep your general health in check by visiting your physician every year. This habit can keep you from stressing about your health as well. Instead of worrying about falling ill, be proactive! Stay one step ahead. Your doctor will alert you if you need to make any significant lifestyle choices.
Make time for yoga
Like mediation, yoga can help you block any negative feelings you may be feeling throughout the course of your day. The movements are meditation and relaxing. It can also improve your core strength, flexibility, and strength!
Make time in your schedule for this practice for at least five minutes a day. Yoga gives you the chance to connect with your breathing. If you live a fast paced life, this is a great way to unwind before bed too.
Improve your sleep schedule
Lastly, you can also try to improve your sleeping schedule. This is an overlooked self care activity. However, proper sleep will ensure you have enough energy to start your day. You won't have to rely on caffeine when you are well rested!
Final words on mental health self care activities
Mental health self care activities are important. Doing these things can help you feel happier, more productive, and confidant!
Implement these good habits if you have been feeling down in the dumps lately. Some of these activities may feel more laborious. But doing this hard work will feel worth it in the end. However, there are also self care activities that can help you relax too — getting a massage, for example. Ensure you are implementing a healthy balance of these two forms of self care, and you should feel like your best self!